Children's Autism and Neurodevelopmental Optimization Program
 
 

    

The CAN DO Program is a unique program dealing with the factors that influence the severity of the symptoms of autism and other neurodevelopmental disorders such as ADHD and learning difficulties.

Our team of allied health professionals has developed a comprehensive, holistic program to meet the needs of these children informed by current physiological, biochemical and psychological research. 

The CAN DO Program builds on the five stages of neuroplastic healing as outlined by Norman Doige in his book "The Brain's Way of Healing":           

      1. Correct the general cellular health of neurons and glia  

      2. Neurostimulation  

      3. Neuromodulation  

      4. Neurorelaxation  

      5. Neurodifferentiation.

The elements of the Program which all aim to support these goals include:

       *  Psychological Assessment   

       *  Use of Herbs and Supplements   

       *  Auditory Training   

       *  Social Skills Training  and   

       *  Support for Parents

Some elements of the Program can be delivered through online consultations. Please phone the Centre for Healthy Living on 07 4661 3340 to discuss your needs.

 
 
 
INDIVIDUALIZED TREATMENT
No two children have the same pattern of strengths and vulnerabilities. For example, there has been a shift from a general concept of genetic risk to recognition that a number of individual genetic variants play a role in ASD. With the CAN DO Program, the child's unique underlying biophysical and cognitive issues can be identified and a Program of treatment specifically designed to target these issues can be implemented.
After the initial intake interview, the first thing a child entering the Program will do is have a cognitive assessment and a consultation with our medical herbalist, to assess the child's diet and need for herbs and other supplements to support brain health. A social skills assessment will also be aranged if indicated. A child may also need an audiology assessment, and assuming that is normal, meaning that there is no problem with hearing basic sound, they may then have an auditory processing assessment which aims to pinpoint the exact nature of the difficulties the child has in auditory processing if this has been identified as an issue. Following this, an individualized schedule for auditory training is developed. Auditory training involves 30 hours of listening to specially modified sound and other activities.
ABOUT PSYCHOLOGICAL ASSESSMENT
Children with autism and other neurodevelopmental problems can struggle with school work, with making friends and regulating their emotions and behaviour. Parents are often concerned that their child may have some problem underlying these difficlties or be unsure whether they should be concerned at all. We have included two case studies that highlight some of the many issues involved in clarifying a child's difficulties.Steven's story;Michael's story
The CAN DO Program begins with a detailed assessment of your child's current functioning across a number of cognitive and behavioural areas such as auditory processing, memory, spatial awareness, learning and play-based behaviour. This can assist with the formulation of a diagnosis if this is required, and can provide information for teachers and teacher aides as well as therapists such as physiotherapists, occupational therapists or speech pathologists.
A thorough psychological assessment allows us to identify the specific areas in which your child needs help as well as the areas of his or her strengths. There will also be ongoing evaluations throughout the Program to monitor your child's progress.
ABOUT COMPLEMENTARY MEDICINE
After the psychological assessment, biomedical herbs and supplements are the first phase of treatment aimed at restoring physical health and in particular brain health. They are continued throughout the Program. Dr Norman Doidge states that it makes sense to restore the cellular health of the brain before attempting other aspects of treatment. When affected nerve cells in the brain are restored to cellular health, a great deal of the "noise" they emit is quietened, making the person's nervous system less disrupted and more amenable to the next four stages of neuroplastic brain healing.
Specific issues with ASD, for example, that have been identified by scientific research as being helped with herbs and supplements include support of the immune system, reducing allergies, enhancing detoxification, improving the health of gut bacteria, balancing hormonal function, assisting sleep and mood,and reducing brain inflammation (which is often behind a "noisy" brain). Continue reading
ABOUT AUDITORY TRAINING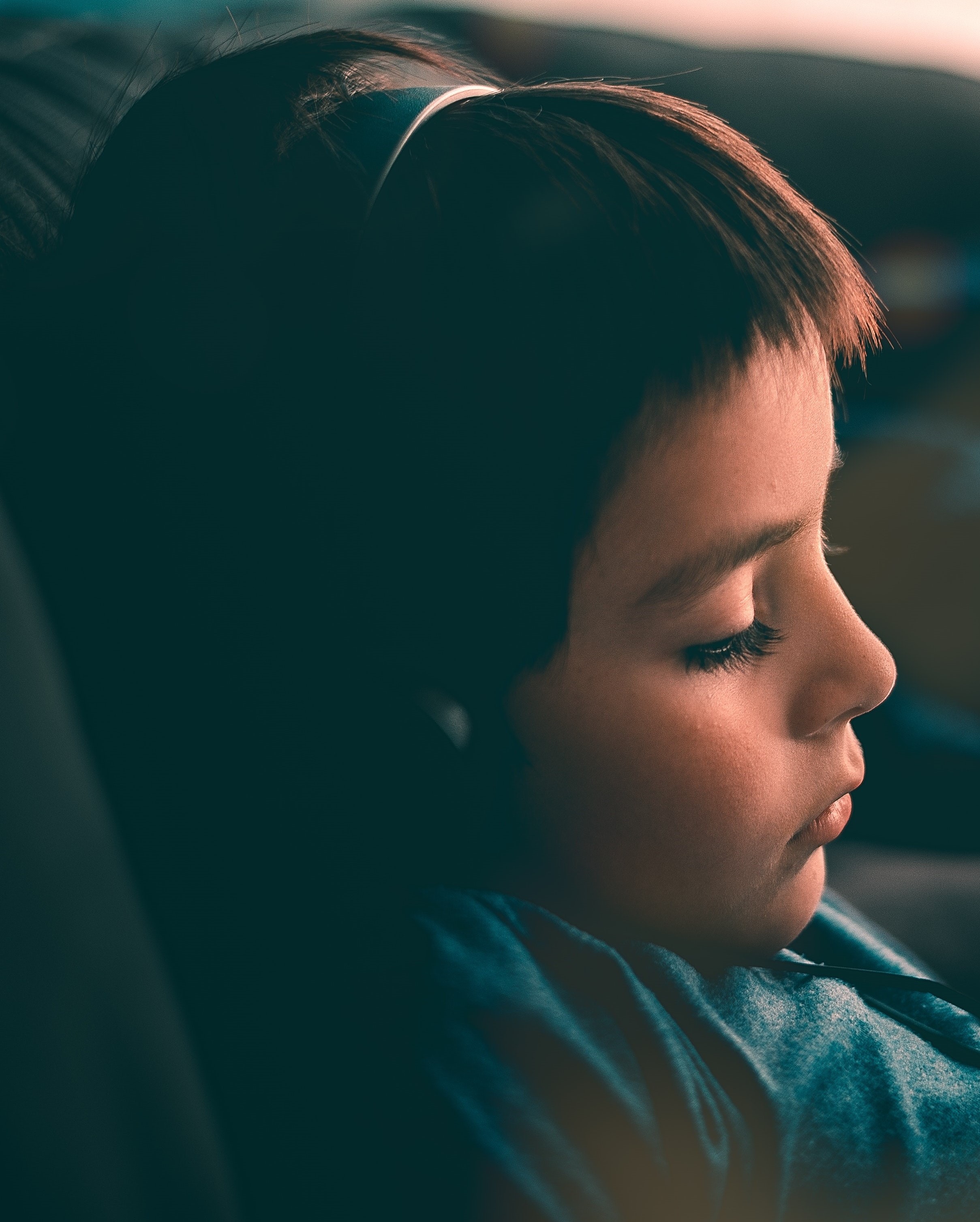 A problem with Auditory Processing can underlie many of the issues a child may be having.  Auditory Processing can be defined as "what we do with what we hear"or the "ability to receive, sequence and process sound". Disorders in Auditory Processing can mean problems for listening, developing language skills (both expressive and receptive), impairments in cognitive and learning abilities and behavioural difficulties. Auditory Training uses a combination of electronically modified words and phrases, audio vocal activities and music that is dynamically modified to stimulate the auditory system and its pathways. Each child will have an assessment to identify individualized parameters to guide the program of Auditory Training.
How does it help? Auditory training assists in developing receptive language and listening skills. It also assists in increasing the awareness of expressive language skills and voice control. This has positive implications for better educational outcomes for children. Auditory training has also been found to stimulate the auditory nerves and contribute to improved social engagement. This training involves 2 hours of specialized listening 5 days a week for 3 weeks in most cases. After this a further assessment is used to reveal areas of progress and whether further training is needed.
ABOUT SOCIAL SKILLS TRAINING
Children with Autism Spectrum Disorder, Attention Deficit Disorder and Learning Difficulties may have difficulties in their social development. Auditory Processing issues in particular impact on the child's ability to communicate. Usual developmental experiences are often not sufficient to ensure normal social development so these children need extra targeted support in the form of social skills training which can address the specific issues of each child. The CAN DO Program facilitators are trained in the Secret Agent Society, an intensive, evidence based program developed at the University of Queensland.
SAS IS A FUN, ESPIONAGE-THEMED GROUP PROGRAM WHICH HELPS CHILDREN learn how to feel happier, calmer and braver. It also teaches them how to make friends and keep them!
PARENTS SUPPORT GROUP
Helping a child with autism or other neurodevelopmental disorders can be very challenging and stressful for parents. The group provides support and guidance in how to help your child as they work through the CAN DO Program.
OUR TEAM
Assessment & Auditory Training: Mark Cary, Noel Ryan & Clive Savage (Psychologists)
Herbs & Supplements: Nina Gudkovs (Medical Herbalist)
Social Skills Training & Parent Support: Sharon Fern (Developmental Educationist) & Wendy Olsen
Tags: Autism ASD, Neuroplasticity, Children, Learning difficulties, Auditory processing, Holistic Treatment, Psychological Assessment